10th Biennale de Lyon: The Spectacle of the Everyday
Palas Por Pistolas (Pistols Into Spades). 2008
50 shovels made of metal from 1,527 destroyed weappons from people of Culiacán, Mexico.
The shovels are the outcome of a programme launched by the Mexican government – at the instigation of the artist – for "handing in" illegal weapons so as to stamp them out or at least limit their use. Reyes melted down the metal of 1,527 weapons, which was then used to make shovels for planting trees, with the help of community associations, everywhere the work goes on show.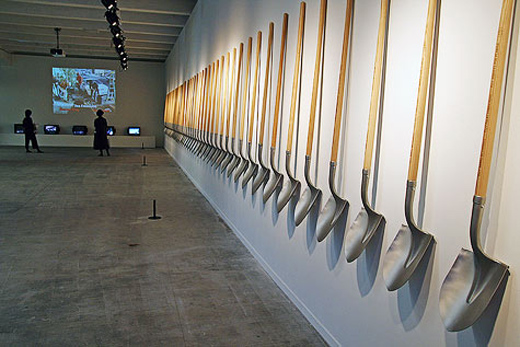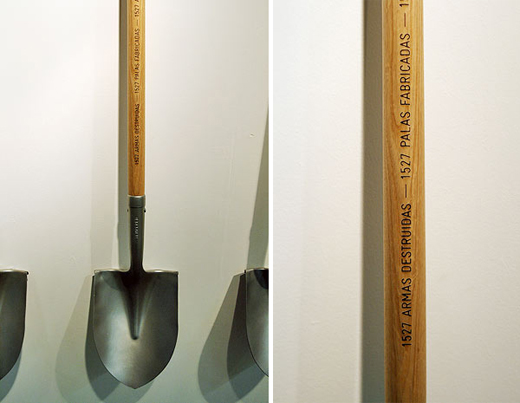 Related posts: