Lisson Gallery
October 13, 2010 – November 13, 2010
52-54 Bell Street
London, NW1 5DA
Jennifer Allora (American) and Guillermo Calzadilla (Cuban) have been collaborating since 1995. On October 13th they will debut new large-scale works incorporating performance at the Lisson Gallery in London.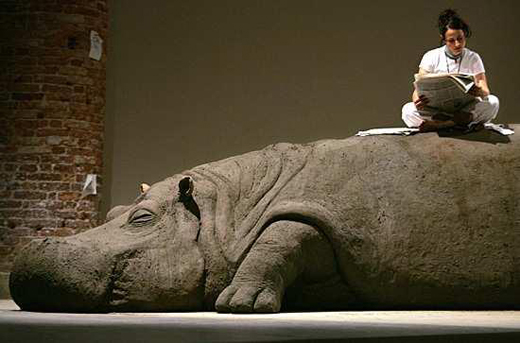 "Hope Hippo"
2005. Mud, whistle, daily newspaper, and live person.
nstallation view: 51st Venice Biennale.

Allora & Calzadilla approach visual art as a set of experiments that test whether ideas such as authorship, nationality, borders, and democracy adequately describe today's increasingly global and consumerist society.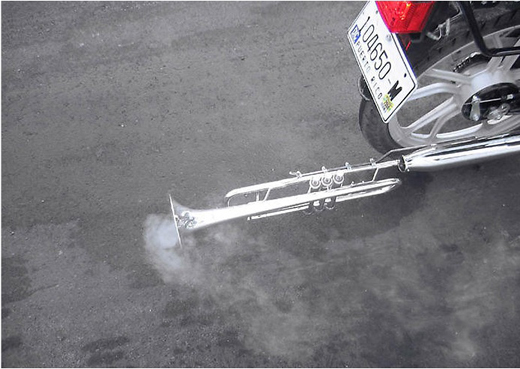 "Returning a Sound"
2004. Single channel video with sound, 5 minutes 42 seconds.
Their hybridized works—often a unique mix of sculpture, photography, performance, sound and video—explore the physical and conceptual act of mark making and its survival through traces. By drawing historical, cultural, and political metaphors out of basic materials, Allora & Calzadilla's works explore the complex associations between an object and its meaning.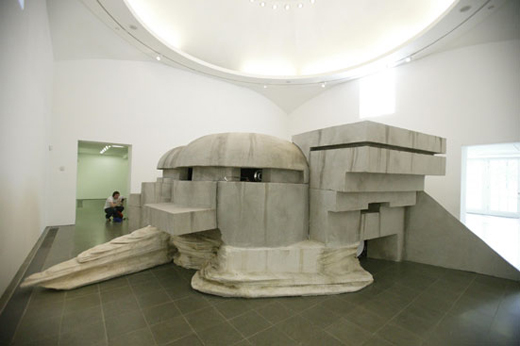 Clamor
2006. Mixed-media sculpture
Installation view: The Moore Space, Miami
More info: http://www.pbs.org

Related posts: