In her video work and performances, Ene-Liis Semper focuses on her own psycho-physical experience. Semper's work refutes recent strategies employed in video and film work, which attempt to show reality directly as a series of unmediated images. Semper possesses a definite aesthetic position that serves as an oasis ­ to borrow a metaphor from the title of one of her works ­ an unexpected visual spectacle in the context of the contemporary desert of images.
Ene-Liis Semper points the camera at the intimacies of her personal life, observing subtleties of psychological and bodily experiences. Nevertheless, the final sequence of images is far removed from recent artistic strategies which show reality directly as an unmediated image, as if seen through surveillance or web cameras.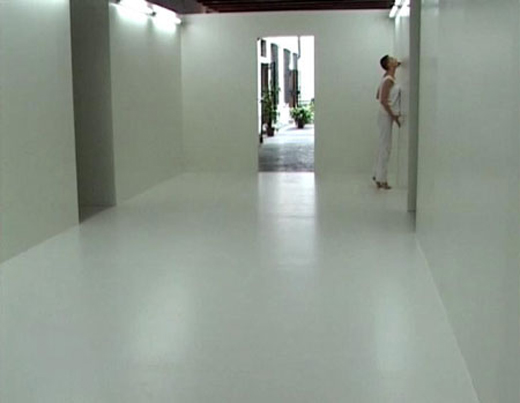 Having graduated from theatre art and design, Semper is clearly familiar with, on the one hand, strategies of staging, the progression of narratives and the building of dramatic undertones, and, on the other, the reinforcing role of visuality, its potentials and impacts. In her creative undertakings Semper distills the best of both fields ­ theatre and visual arts
Ene-Liis Semper likes to cast herself in the leading role. Whether the Estonian artist is testing out different methods for suicide (as in FF/REW, 1998) or living out hygienic obsessions in a white-tiled space (Licked Room, 2000), her concrete physical presence as an engaged body is the basis for videos that take their measure from reality.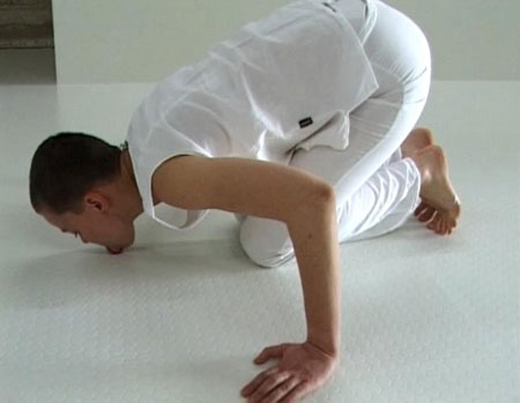 Semper's classic Oasis, 1999, seen at the Venice Biennale that year, in which a blossoming flower, together with its soil, is planted in Semper's mouth–portraying the fusion of nature and the human body.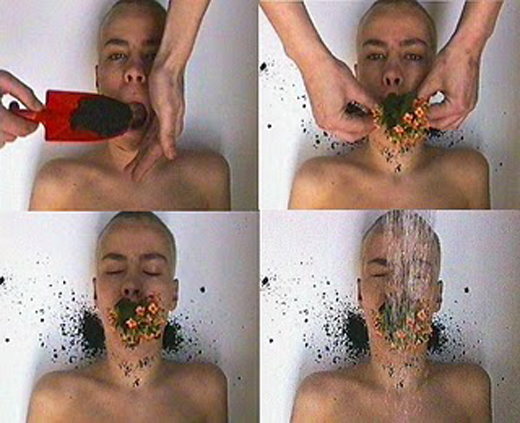 "Usually, I do not make stories about my real life," the artist says. "Mainly my works are more like mental 'results' of my living here and now, not quotes of everyday situations, but I just could not resist the temptation to make a video of the situation I was in a couple of months ago with my very first baby, my beloved partner, and myself. The banality of the situation cut me out of my confiding happiness."
Related posts: