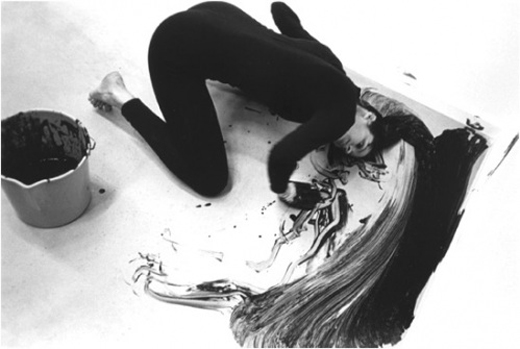 Janine Antoni: Loving Care & Lick and Lather
Janine Antoni was born in Freeport, Bahamas in 1964. Antoni's work blurs the distinction between performance art and sculpture. Transforming everyday activities such as eating, bathing, and sleeping into ways of making art, Antoni's primary tool for making sculpture has always been her own body. She has chiseled cubes of lard and chocolate with her teeth, washed away the faces of soap busts made in her own likeness, and used the brainwave signals recorded while she dreamed at night as a pattern for weaving a blanket the following morning.
"I mopped the floor with my hair…The reason I'm so interested in taking my body to those extreme places is that that's a place where I learn, where I feel most in my body. I'm really interested in the repetition, the discipline, and what happens to me psychologically when I put my body to that extreme place."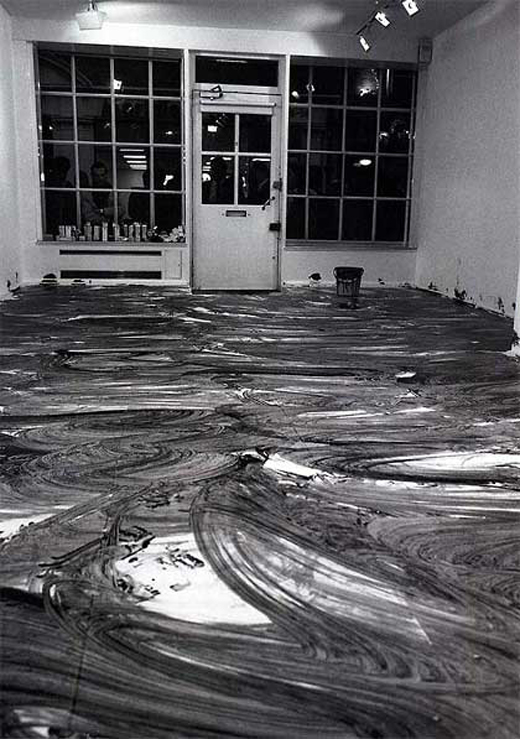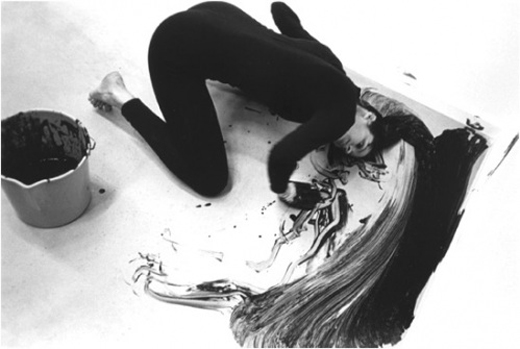 "Loving Care"
1993
The artist soaked her hair in hair dye and mopped the floor with it.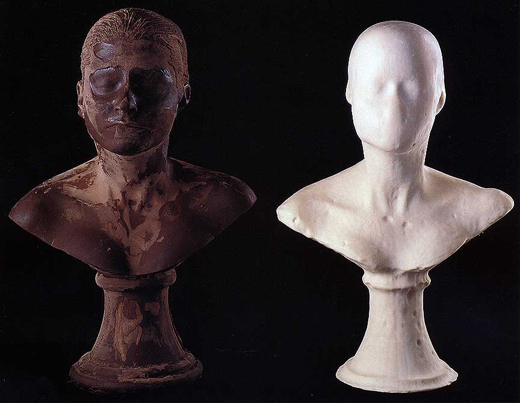 Lick and Lather
1993
7 soap and 7 chocolate self-portrait busts, 24 x 16 x 13 inches each
"I wanted to work with the tradition of self-portraiture but also with the classical bust…I had the idea that I would make a replica of myself in chocolate and in soap, and I would feed myself with my self, and wash myself with my self. Both the licking and the bathing are quite gentle and loving acts, but what's interesting is that I'm slowly erasing myself through the process. So for me it's about that conflict, that love/hate relationship we have with our physical appearance, and the problem I have with looking in the mirror and thinking, 'Is that who I am?'"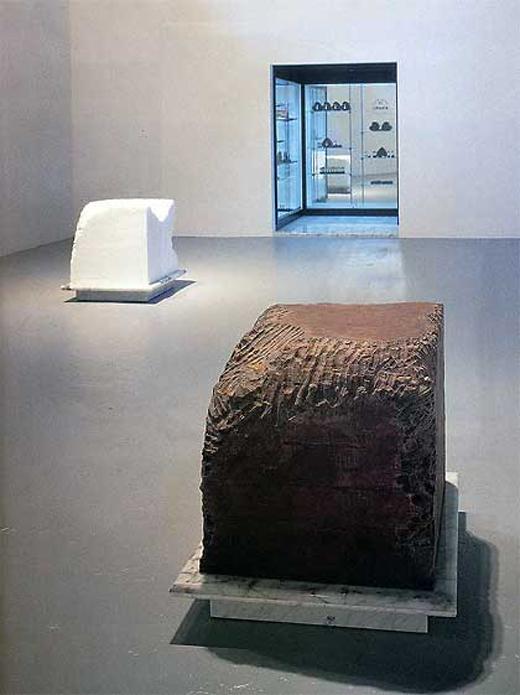 Gnaw
1992
Lipstick display; lipstick made with pigment, beeswax and chewed lard removed from lard "Gnaw," and heart-shaped packaging tray for chocolates made from chewed chocolate removed from chocolate "Gnaw".
"All of my objects sort of walk the line between sculpture, performance, and relic. Any time I use performance, it's not so much my interest in performance but my interest in bringing you back to the making."