MOMA NY
May 8–August 1, 2011
Sixth floor
Francis Alÿs uses poetic and allegorical methods to address political and social realities, such as national borders, localism and globalism, areas of conflict and community, and the benefits and detriments of progress.
Alÿs's personal, ambulatory explorations of cities form the basis for his practice, through which he compiles extensive and varied documentation that reflects his ideas and process. As one of the foremost artists of his generation, Alÿs has produced a complex and diverse body of work that includes video, painting, performance, drawing, and photography.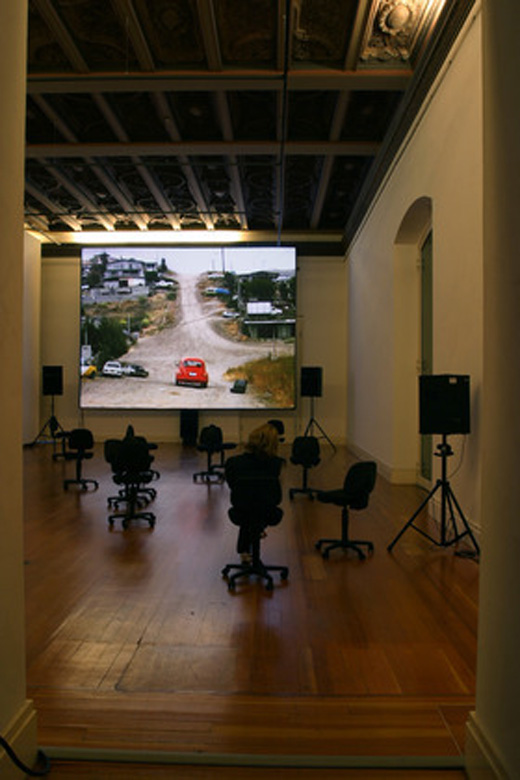 Rehearsal I (Ensayo I)
2002. Two-channel video (color, sound), 12 min.
This exhibition draws on the Museum's unique and important collection of Alÿs's work, highlighting three recent major acquisitions—Re-enactments (2001), When Faith Moves Mountains (2002), and Rehearsal I (Ensayo I) (1999–2001)—which include video installations, paintings, drawings, collages, photographs, and newspaper clippings. These works present an investigation of methods of social action, from rehearsals and re-enactments in urban environments that address the politics of public space to large-scale communal participation where the culmination of many small acts achieves mythic proportions.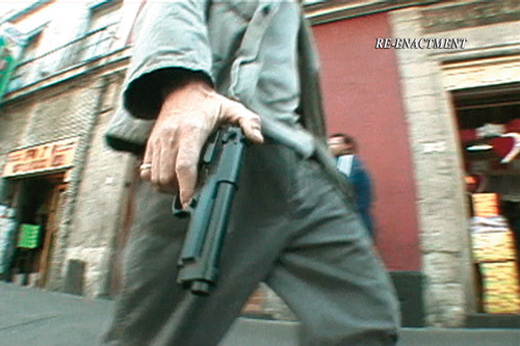 Re-enactments
2001. Two-channel video (color, sound), drawings, maps, newspaper clippings, photographs, tables, lights.
The exhibition, which is conceptually grouped around these three thematic bodies of work, also includes additional artworks that the artist has developed around the idea of rehearsal and re-enactment in relation to progress in art and everyday life.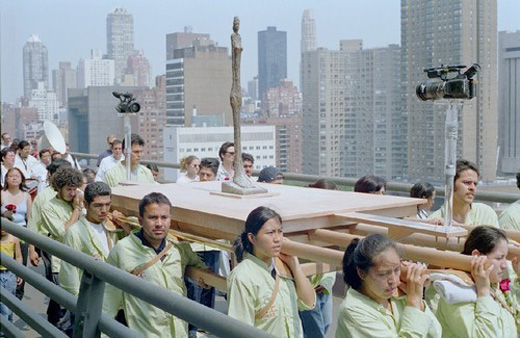 Modern Procession
2002. Two-channel video (color, sound), 12 min.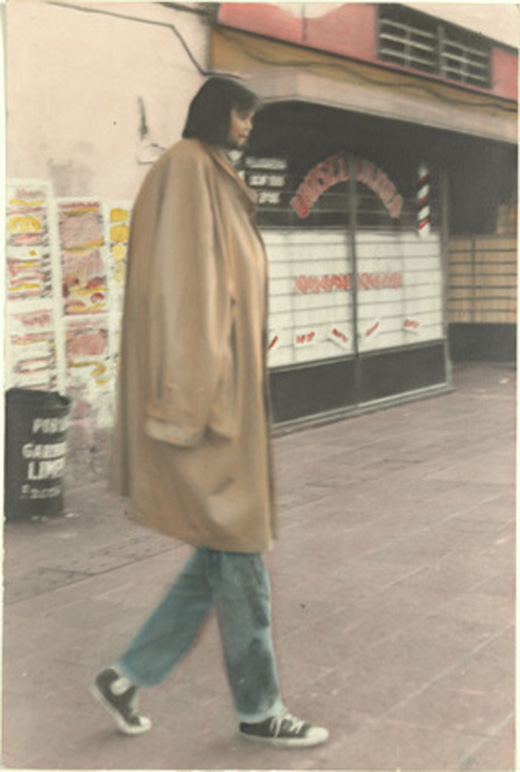 La Malinche
1997. Oil on gelatin silver print, 9 3/4 x 6 1/2″ (24.8 x 16.5 cm).

Related posts: