Monumenta 2011
May 11- June 23
Each year MONUMENTA invites an internationally renowned contemporary artist to appropriate the 13,500 m² of the Grand Palais Nave with an artwork specially created for the event. This year the Indian-born British artist Anish Kapoor was invited to create "Leviathan", an aesthetic and physical shock, an experience of colour that is simultaneously poetic, thoughtful and formidable, one on a scale with the verticality and light of the Nave.
Like the Biblical sea-monster of the same name, Anish Kapoor's Leviathan embodies a sense of extraordinary, dark power. Leviathan is emblematic of death by drowning in the depths of the ocean, and a force capable of summoning giant waves and tempests. The great beast became synonymous with political metaphor following the publication of Thomas Hobbes's classic text Leviathan in 1651, presenting the 'war of every man against every man' that inevitably prevails in humankind's primordial 'state of nature'.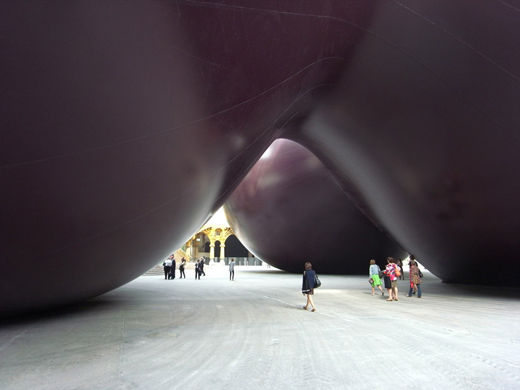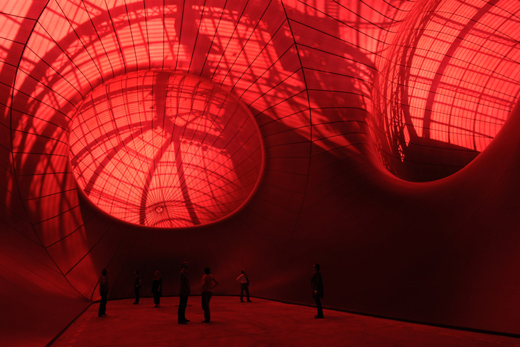 The artist describes the work he is creating for MONUMENTA as follows: "A single object, a single form, a single colour." "My ambition", he adds, "is to create a space within a space that responds to the height and luminosity of the Nave at the Grand Palais. Visitors will be invited to walk inside the work, to immerse themselves in colour, and it will, I hope, be a contemplative and poetic experience." Designed using the most advanced technologies, the work will not merely speak to us visually, but will lead the visitor on a journey of total sensorial and mental discovery. A technical, poetic challenge unparalleled in the history of sculpture, this work questions what we think we know about art, our body, our most intimate experiences and our origins. Spectacular and profound, it responds to what the artist considers to be the crux of his work: namely, "To manage, through strictly physical means, to offer a completely new emotional and philosophical experience."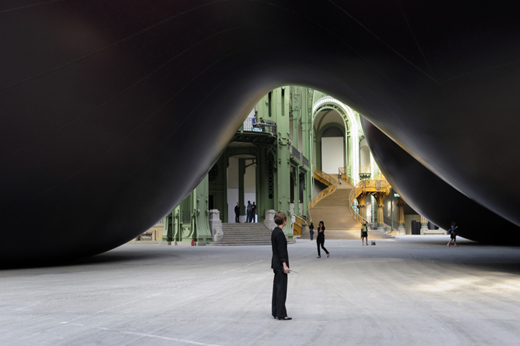 Kapoor's sculpture overflows with geographical specificities in a continual enriching dialogue between visual art traditions. He presents himself as an explorer, opening shut-up spaces, or re-creating immensity in a closed-in volume, radically sidestepping the laws of the material world. Anish Kapoor lives in a geographically offset place he calls "the in-betweeness", playing on each identity to avoid getting locked in, in any way.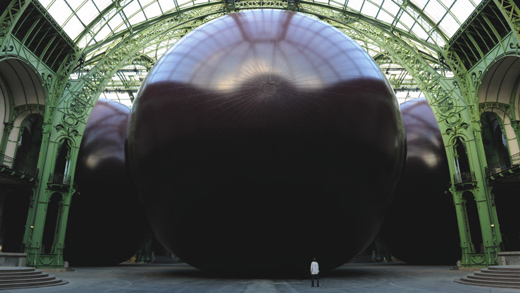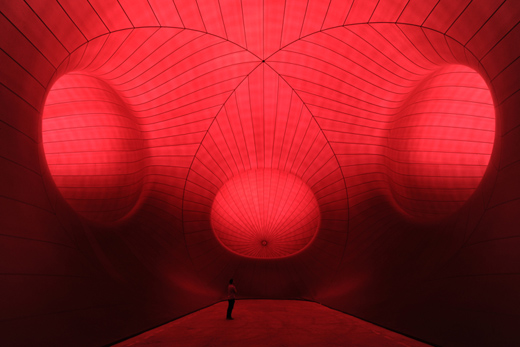 Related posts: