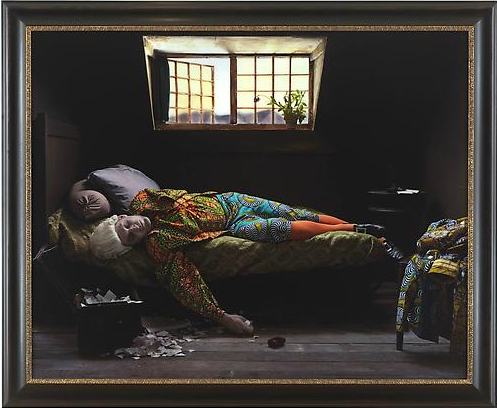 Yinka Shonibare: Addio del Passato
James Cohan Gallery – New York Gallery
February 16 – March 24, 2012
www.jamescohan.com
British-born Nigerian artist Yinka Shonibare, explores the concept of destiny as it relates to themes of desire, yearning, love, power and sexual repression. In this exhibition Shonibare continues his explorations of Lord Nelson, the figurehead of the British Empire at its apotheosis. Nelson's destiny was to fall a hero at the Battle of Trafalgar just as the British Empire's ultimate destiny became its inevitable demise. Shonibare sees a similar fate reflected on the front pages of today's newspapers: "The Imperial West is in decline at a time of great economic challenges as we see the rise of the East. The old world is in decline and new worlds are emerging through the economic successes of China and India and the revolutions in the Arab world. We are re-experiencing a new Age of the 'Decline and Fall of the Roman Empire'."
Fake Death Pictures
The artist refers to this series as "a re-enactment of suicide through the history of death in Painting." Shonibare imagines a dramatized vision of the tragic event of Nelson's death as played out over a series of five photographic allegories based on classic scenes in painting. The series brings together painting, stage design and photography to create works in the manner of The Suicide by Leonardo Alenza y Nieto (1839) and Édouard Manet (1877), The Death of Chatterton by Henry Wallis (1856), Death of St. Francis by Bartolomé Carducho (1593), and Death of Leonardo da Vinci by François-Guillaume Ménageot (1781).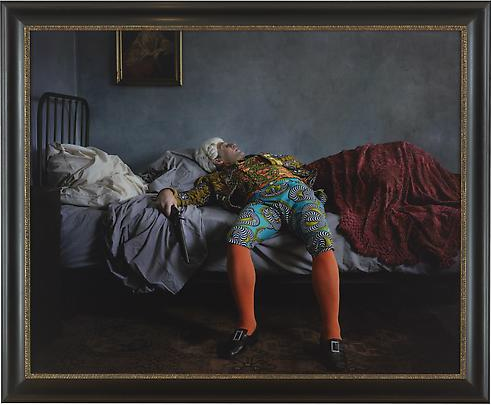 Fake Death Picture (The Suicide – Manet)
2011, digital chromogenic print
50 x 62 5/8 inches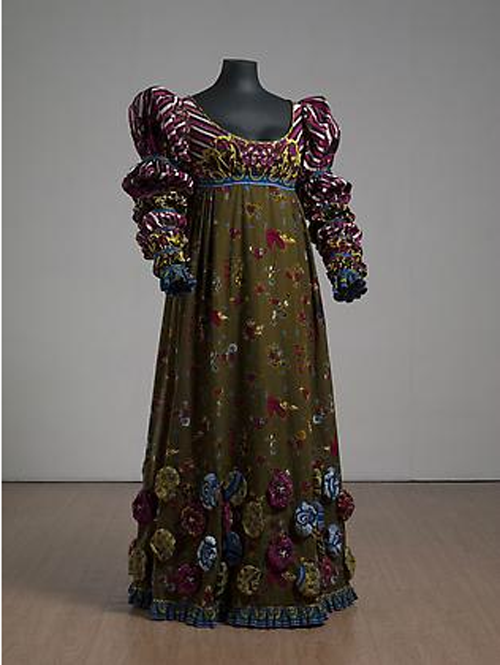 Fanny's Dress
2011, Dutch wax printed cotton textile
61 x 26 x 19 inches
The significance of the fabric has provided a conceptual underpinning in Shonibare's practice since its beginnings. Although this fabric has become a signifier of "Africanness", it is in fact a textile produced by the Dutch with patterns influenced by Indonesian batiks. And therein lays the irony: despite the misunderstanding surrounding the fabric's cultural origins, it has come to represent a true African identity.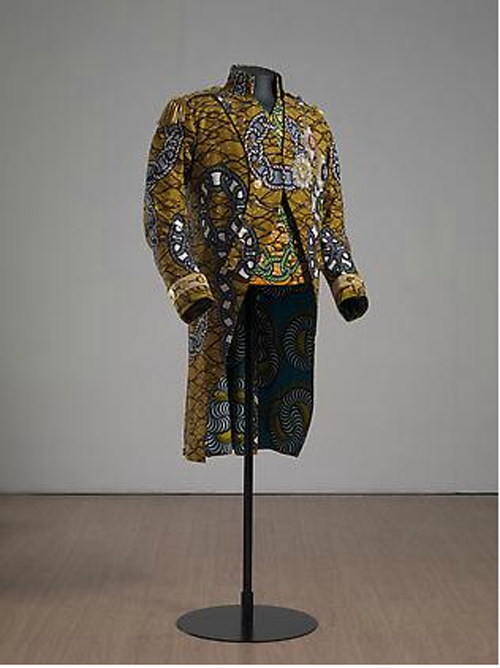 Nelson's Jacket
2011, Dutch wax printed cotton textile
62 x 26 x 17 3/4 in.
Addio Del Passato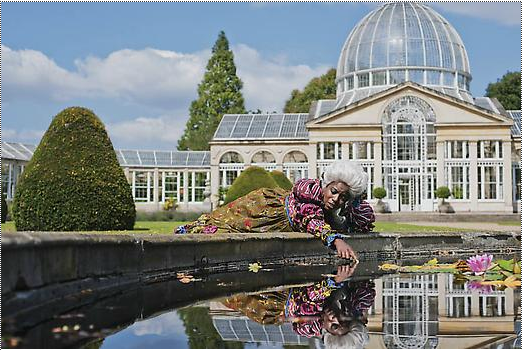 Addio del Passato Film Still 2
2011, digital chromogenic print
27 x 38 3/8 inches
In Addio Del Passato ("so closes my sad story"), the character of Frances Nisbet, Lord Nelson's estranged wife, sings the eponymous aria from the last act of Verdi's opera La Traviata. Shonibare finds a parallel in the story of Nelson's betrayal of his wife and his passionate love affair with Lady Hamilton to the feelings of loss and yearning as expressed by the opera's heroine Violetta on the eve of her death.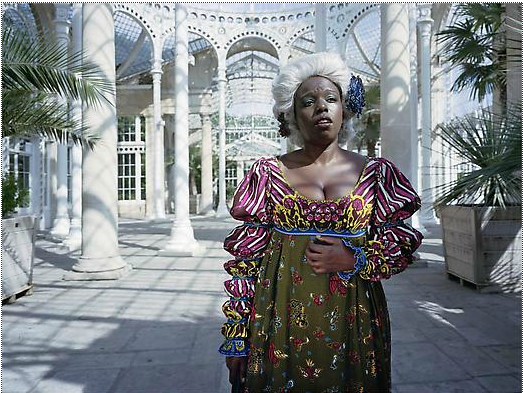 Addio del Passato Film Still 1
2011, digital chromogenic print
27 x 36 inches
Related posts: