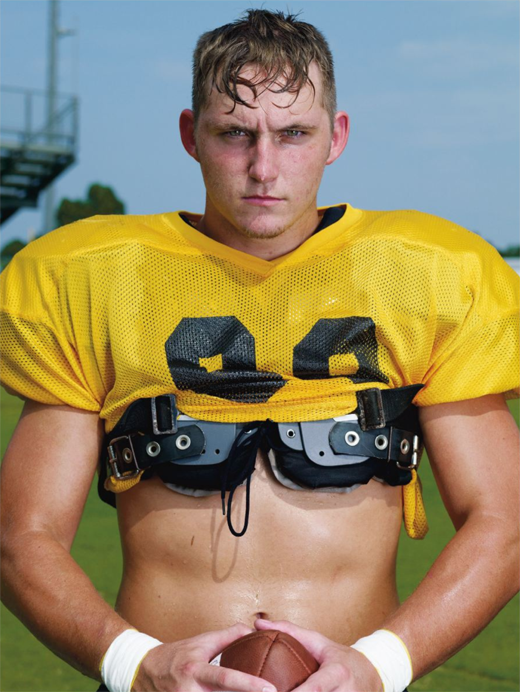 Catherine Opie's: High School Football
Mitchell-Innes & Nash
March 10-April 14, 2012
Catherine Opie's images of teenage football warriors and their battlefields – finds new life in its first showing in New York.
Known for her work as a social documentarian and portrait photographer, Opie shot the series between 2007 and 2009. Here she manages to capture, yet again, a uniquely American niche community, this time turning her attention to the widespread phenomenon of competitive high school football programs and their dedicated participants.
She poses her subjects, post-practice and glowing with youthful testosterone, on the widely varying football fields of American high schools, or captures them sweating in their uniforms, tackling the opposition mid-game. Her talent for revealing the individual qualities of her subjects amidst the larger collective identity of the teams can be seen most clearly in the portraits of players in this series.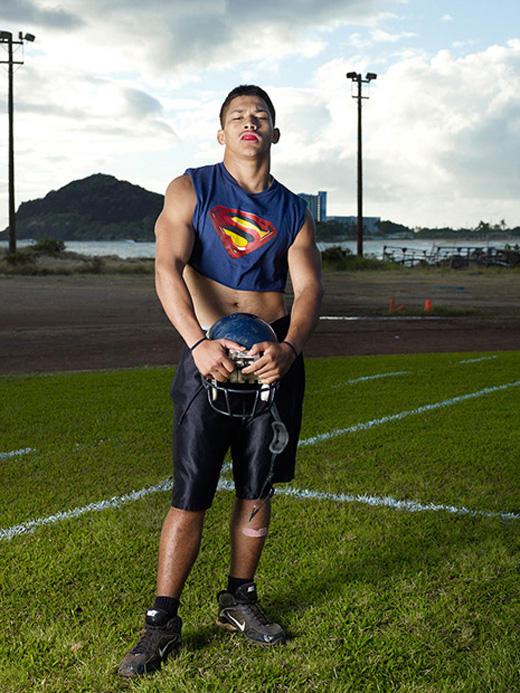 Among the portraits, few subjects give Ms. Opie room to play with gender. One exception is "Stephen," who wears a sneer and a cropped Superman muscle T-shirt and holds his helmet at jockstrap level. Another is "Conor," who cradles the ball as if it were an infant.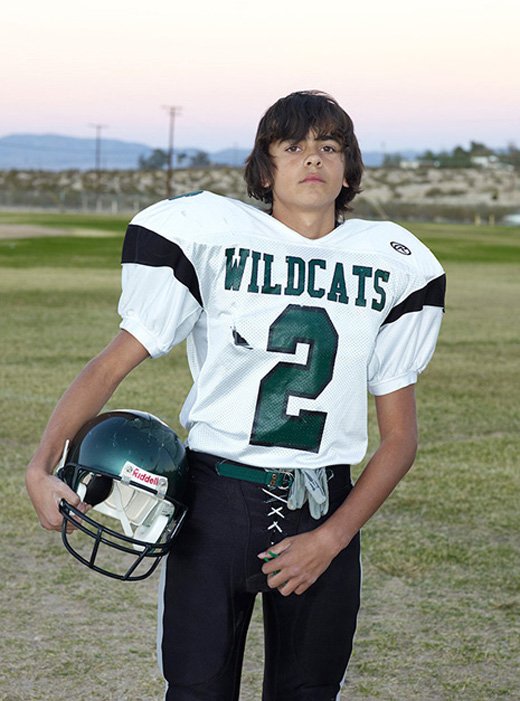 Ms. Opie's stated subject isn't the actual game so much as the feeling of community it engenders among athletes and fans. ("High School Football" is very much in the mold of her earlier series, "Surfers," which also vacillated between portraits and groups of figures in the landscape.) The photographs make you wander about adolescence, coming of age,  head injuries & life-changing athletic scholarships.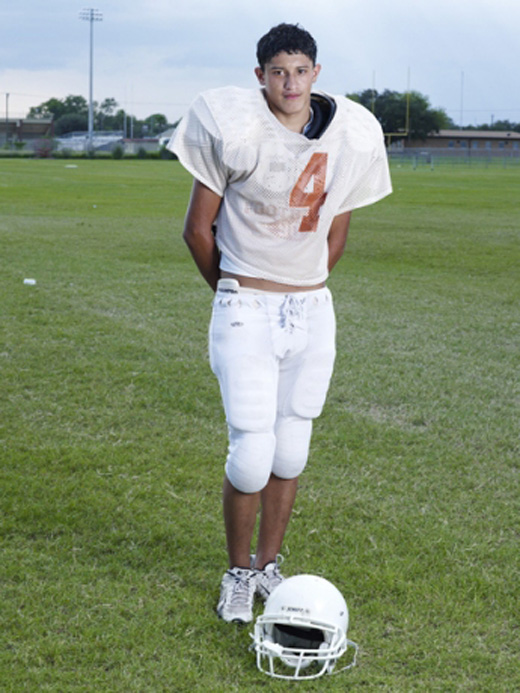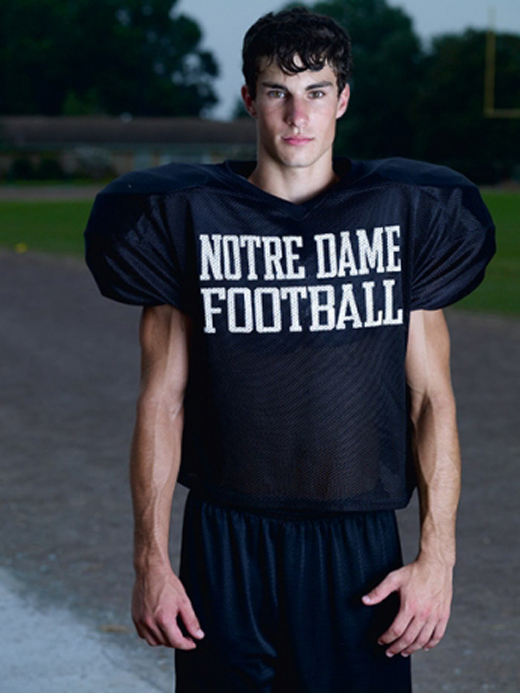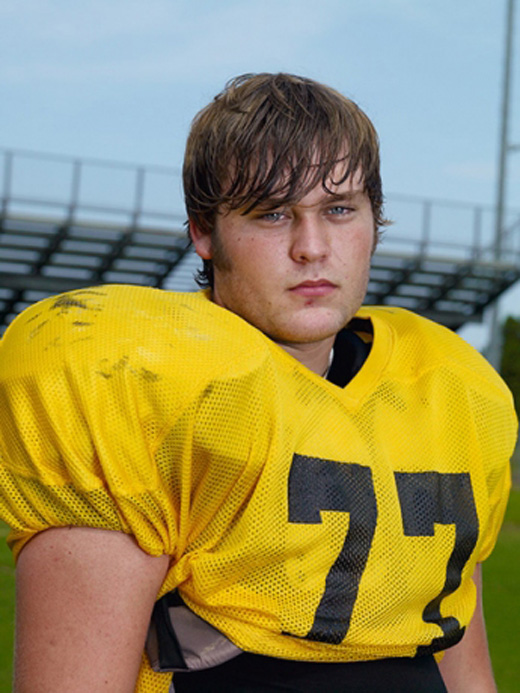 Related posts: