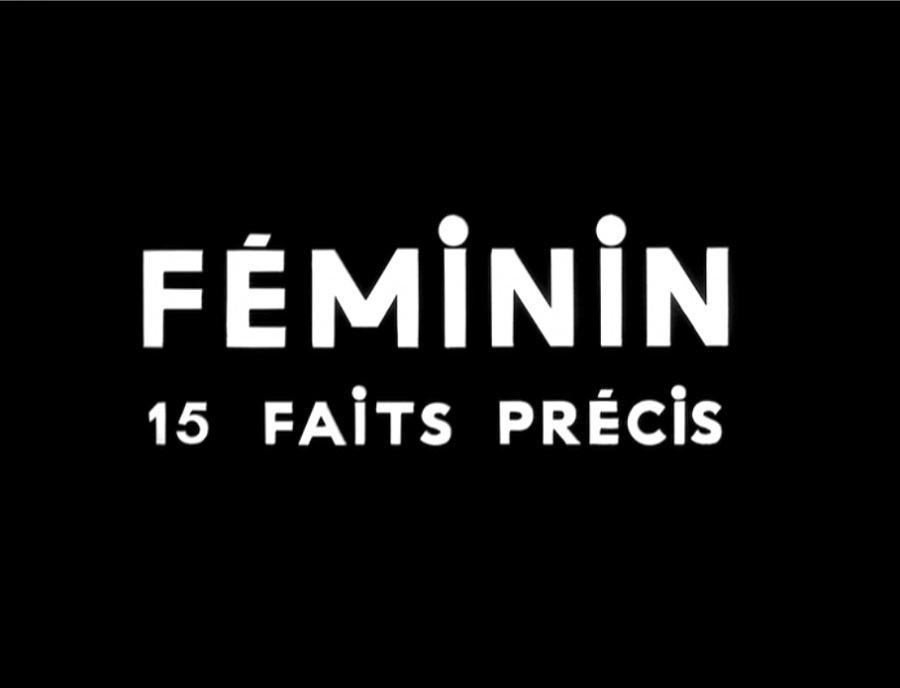 Masculine Feminine by Jean-Luc Godard
France | 1966 | 110 minutes | Black and White
www.criterion.com
SYNOPSIS: With Masculin féminin, ruthless stylist and iconoclast Jean-Luc Godard introduces the world to "the children of Marx and Coca-Cola," through a gang of restless youths engaged in hopeless love affairs with music, revolution, and each other. French new wave icon Jean-Pierre Leaud stars as Paul, an idealistic would-be intellectual struggling to forge a relationship with the adorable pop star Madeleine. Through their tempestuous affair, Godard fashions a candid and wildly funny free-form examination of youth culture in throbbing 1960s Paris, mixing satire and tragedy as only Godard can.
In 1978, twelve years after complet-ing the film, Godard still thought about the project in terms that emphasized, above all else, its documentary aspect. He recalled the fact that the majority of the dialogues in it are constructed, almost surreally, as interviews, question-and-answer sessions delivered in machine-gun shot-countershot volleys. "There were no written dialogues; they were real interviews with the actors. I did the interviewing myself . . . and later mixed up these interviews in the editing . . . so that people would think the characters are talking to each other."
Godard was here pioneering experiments on the uncertain border between documentary and fiction, of a kind that Abbas Kiarostami would take further a quarter of a century later.
Taking Masculin féminin as primarily a chronicle of the sixties, however, obscures the film's achievement, both as a work of art and as a personal testament. Aesthetically, Masculin féminin can easily seem like one of Godard's more casual efforts: a collec-tion of fragments, notes, improvisations. Godard tries out all the available tech-niques (long takes versus extensive editing, static camera versus moving camera) as he experiments with different ways of rendering the verbal exchanges between his characters––demonstrating that truth can never be simply filmed in a singular, transparent way, while trying, all the same, to reach and express that truth through a mosaic or collage structure.
Jean-Luc Godard's Masculine Feminine Movie Stills