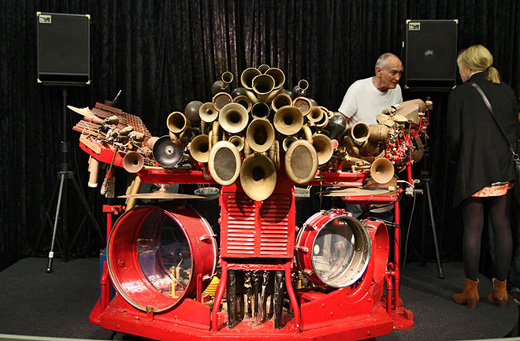 dOCUMENTA (13), 2012
06.09.2012 – 09.16.2012
Questions of personal and collective emancipation through art emerge in the process of making dOCUMENTA (13) by thinking through a number of composite ontologies that generate paradoxical conditions of contemporary life and artistic production.
These include:
participation and withdrawal as simultaneous modes of existence today;
embodiment and disembodiment, and their mutual dependency;
rootedness and homelessness, as a dual condition of subjecthood;
proximity and distance, and their relativity;
collapse and recovery, occurring simultaneously as well as in succession;
the flood of uncontrolled information and the contemporaneous obsession with control and organization;
translation and untranslatability, and their negotiation;
inclusion and exclusion, and their connectedness;
access and inaccessibility, and their co-existence;
the obsolescence of a Eurocentric notion of art and the paradoxical emergence of practices related to that same notion in the world at large today;
human life and other forms of life facing multi-species entangled histories;
advanced science/technology and its alliance with ancient traditions;
tangible and intangible heritage and their interconnectedness with contemporary culture;the specificity of being an artist and the non-specificity of artistic practice.
the specificity of being an artist and the non-specificity of artistic practice.
Exploring this set of composite ontologies and considerations, the exhibition will be held in various locations and places, and will include new works by more than 100 artists from around the world. In some cases, these will be presented as parts of projects with other artists, agents, or persons active in cultural fields including science and literature.
Selected Artists:
Kader Attia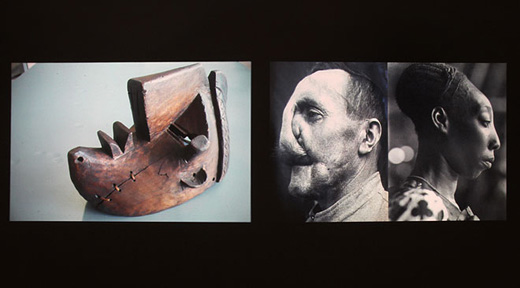 The Repair from Occident to Extra-Occidental Cultures. 2012
Installation
Detail of slide show
Maria Thereza Alves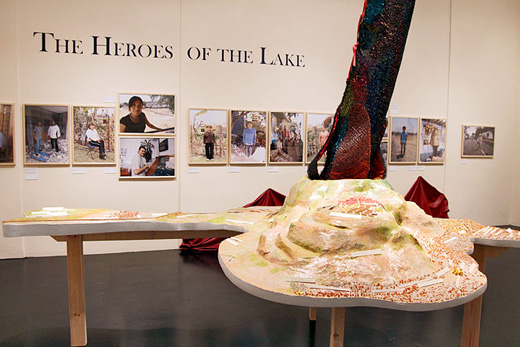 The Return of a Lake. 2012
Mixed media
The artist traces the history of struggles around the Lake Chalco in Mexico City.
The lake, a testimony to the country's problematic colonial history, has been drained of almost all its water and groundwater supplies, leaving the local community in the Xico region facing an environmental disaster.
Claire Pentecost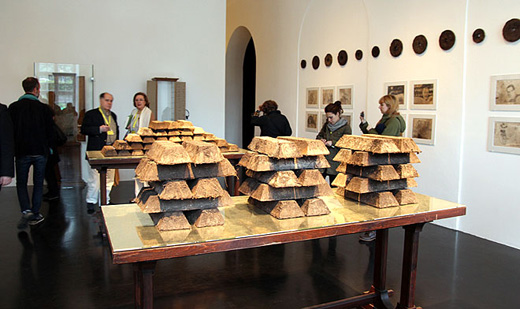 Soil-erg. 2012
Compost and other organic materials
The artist proposes a new system of value based on living soil, a form of currency that anyone can make by composting.
Allora & Calzadilla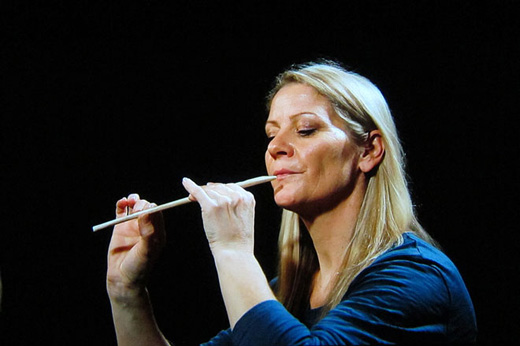 Pedro Reyes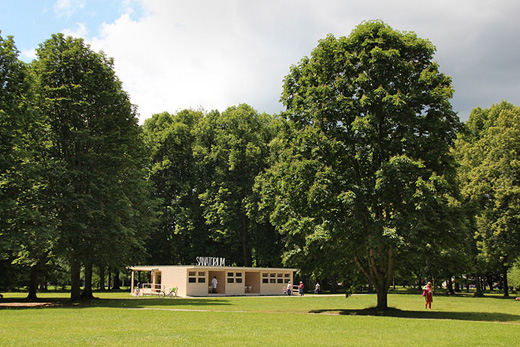 Francis Alÿs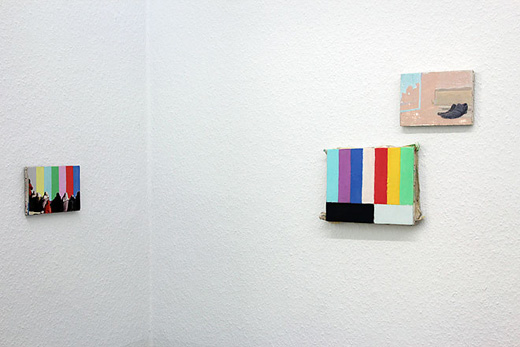 Llyn Foulkes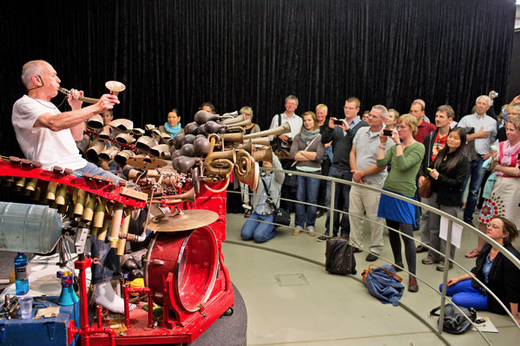 The Machine, 1979-2012
Self-made musical instrument, performance
Song Dong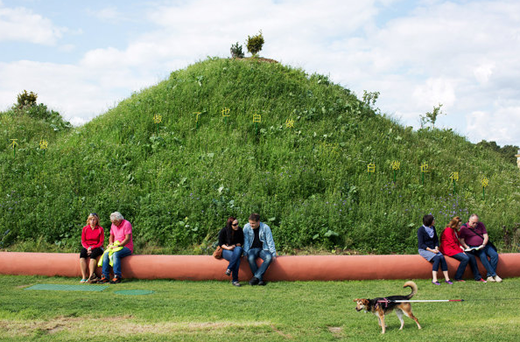 Doing Nothing Garden
Geoffrey Farmer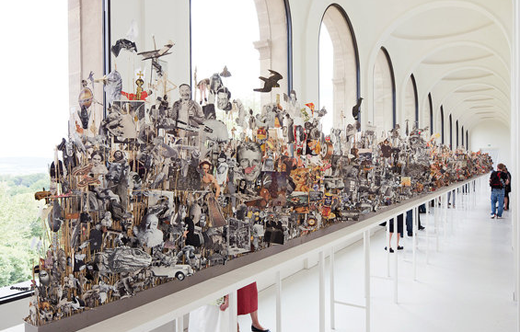 Assemblage of cutout images