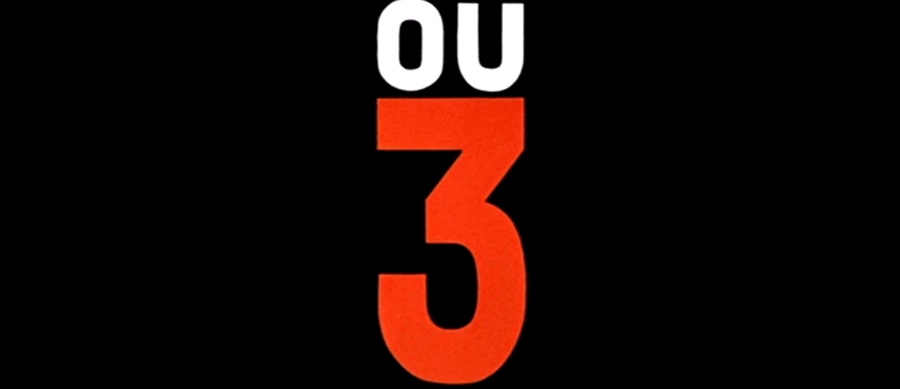 2 or 3 Things I Know About Her By Jean-Luc Godard
France | 1967 | Color
www.criterion.com
SYNOPSYS: In 2 or 3 Things I Know About Her (2 ou 3 choses que je sais d'elle), Jean-Luc Godard beckons us ever closer, whispering in our ears as narrator. About what? Money, sex, fashion, the city, love, language, war: in a word, everything. Among the legendary French filmmaker's finest achievements, the film takes as its ostensible subject the daily life of Juliette Janson (Marina Vlady), a housewife from the Paris suburbs who prostitutes herself for extra money. Yet this is only a template for Godard to spin off into provocative philosophical tangents and gorgeous images. 2 or 3 Things I Know About Her is perhaps Godard's most revelatory look at consumer culture, shot in ravishing widescreen color by Raoul Coutard.
Jean-Luc Godard's 2 or 3 Things I Know About Her Movie Stills
Jean-Luc Godard's 2 or 3 Things I Know About Her presents the critic, humbled by the beauty of its surfaces, the density of its ideas, and the uncanny coherence of its fragmented structure, with a writing dilemma.
"I wanted to include everything: sports, politics, even groceries. Everything should be put in a film," wrote Godard about 2 or 3 Things.
The movie was inspired from a magazine article published in 1966.  The article was  titled "Le Etoiles Filantes" or "The 'Shooting Stars,'" about women living in the newly built housing developments on the edge of Paris who worked as part-time prostitutes in order to pay for the basics of a middle-class life (what Godard ironically dubs "a normal life"), not the least of which was their groceries.
The story was scandalous but Godard saw it as an opportunity to explore a subject always on his mind—prostitution, and not only the actuality of it but as a metaphor encompassing all exchanges involving labor, money, and power in capitalism.
Better to describe 2 or 3 Things as a machine that morphs the colliding meanings of words and objects with dazzling speed, and generates an astonishing array of metaphors, paradoxes, digressions, and, above all, dialectical relationships, between idea and action, word and image, sound and picture, interior and exterior, microcosm and macrocosm. The swirling surface of a cup of coffee is transformed into the primordial ooze and also the infinite universe; two women in a café look at a magazine from different angles, but the collaged and cartooned female faces and bodies on its pages are degrading from any perspective.
The film focuses on the economic policies on Paris and its inhabitants, the United States and its war in Vietnam, & consumerism. It is an anthropological research into french society; however, it's not a documentary. One of the ways Godard defines the difference between fiction and documentary—as obsessive an issue for him as prostitution—is that documentary cannot contain the entirety of its subject; fiction is by definition self-contained.
Books featured in 2 or 3 Things I Know About Her:
18 Lessons on Industrial Society
Class struggle, New Lessons in Industrial Societies
 Introduction to Ethnology
 Sociology by Roman
The Great Hope of the XX Century by Jean Fourastié
Medicine for Melancholy by Ray Bradbury
Bouvard and Pecuchet by Gustave Flaubert
The Flowers of Evil by Charles Baudelaire