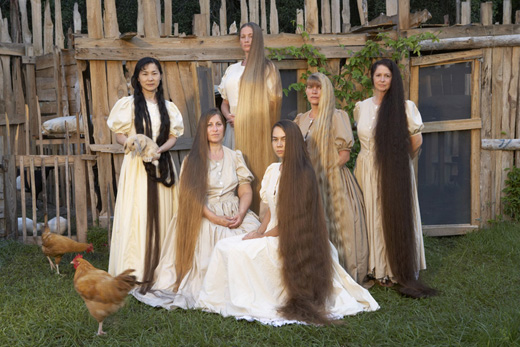 Mika Rottenberg at Laurent Godin Gallery
Galerie Laurent Godin
5 rue du Grenier Saint-Lazare 75003 Paris, France
September 8th – October 13th
Official Website: www.laurentgodin.com
How Women Work
Mika Rottenberg's videos explore labour – particularly repetitive women's work. Her glamorous and oddly erotic workers are squeezed into sweatshops – often literally. Bodily fluids are sometimes part of the production process, where lo-fi machinery and Heath Robinson-like contraptions produce uncertain goods.
Rottenberg's work plays with the manufactured aesthetic of the beauty salon – hair, nails, bellies, bums and breasts become autonomous objects. Her models are often out of the ordinary, such as the formidable Queen Raqui and the statuesque erotic model Bunny Glamazon. Rottenberg is interested in the dynamic between the exhibitionist and the voyeur. Her art works hint at power relations and reversals. A self-avowed feminist, she has said her work started with Marx.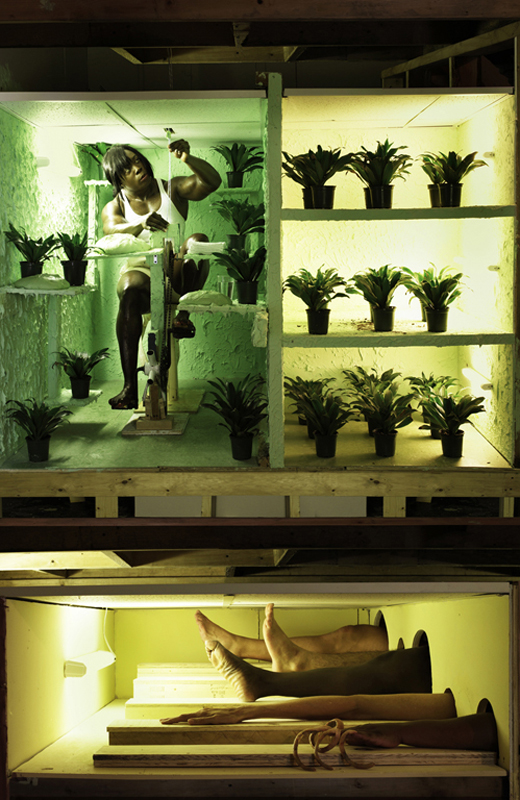 Performance Still (Body Parts & Heather & Jungle) – 2008. C-print. 171,6 x 112 cm. Edition of 3 + 2AP.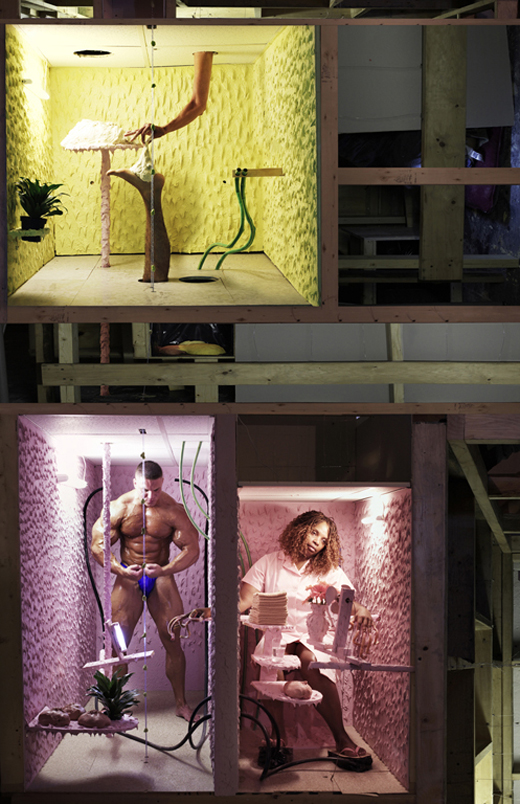 Mika Rottenberg
Performance Still (PJ & Cheryl) – 2008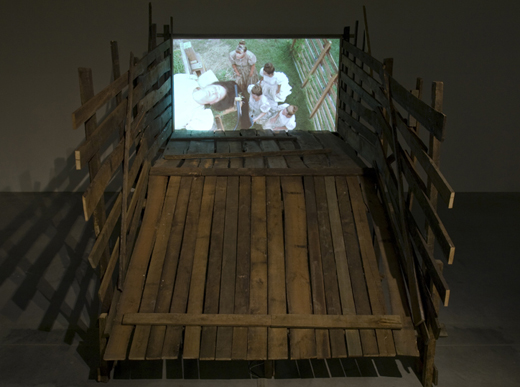 Mika Rottenberg
Exhibition view at La Maison Rouge, Paris, 2009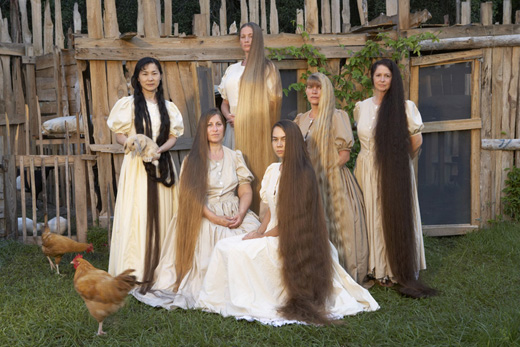 Mika Rottenberg
Still from Cheese – 2007. C-print. 43,8 x 64,1 cm (framed). Edition of 7 + 1AP.