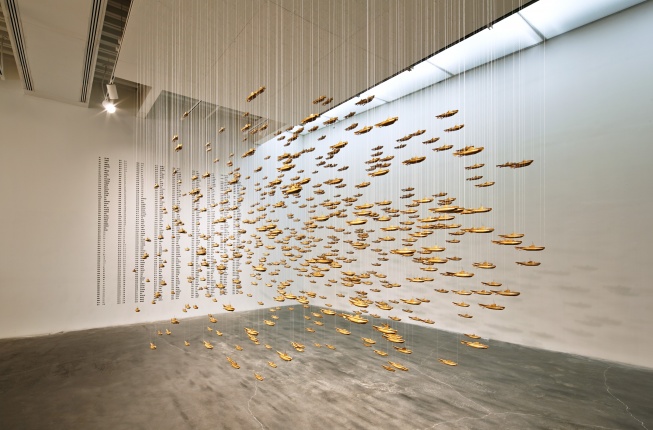 Chris Burden at the New Museum
"Chris Burden: Extreme Measures" from October 2, 2013, to January 12, 2014.
Official Website: www.newmuseum.org
This October, the New Museum will present "Chris Burden: Extreme Measures," an expansive presentation of Chris Burden's work that is the artist's first New York survey and his first major exhibition in the US in over twenty-five years. Burden's epoch-defining work has made him one of the most important American artists to emerge since 1970.
Spanning a forty-year career and moving across mediums, the exhibition presents a selection of Burden's work where physical and moral limits are called into question.
Over the past four decades, Burden has created a unique and powerful body of work that has redefined the way we understand both performance and sculpture. His early works of the 1970s remain some of the most extreme and influential performances of the era. These iconic works continue to inspire artists through Burden's radical approach, not only to the body but also to issues of power, control, desire, and repression, and their connections to larger social and political concerns.
In the late 1970s, he began a series of ambitious sculptures of increasing size and complexity that chart dense political and historical relationships, and register the depth of our mechanical and technological imagination.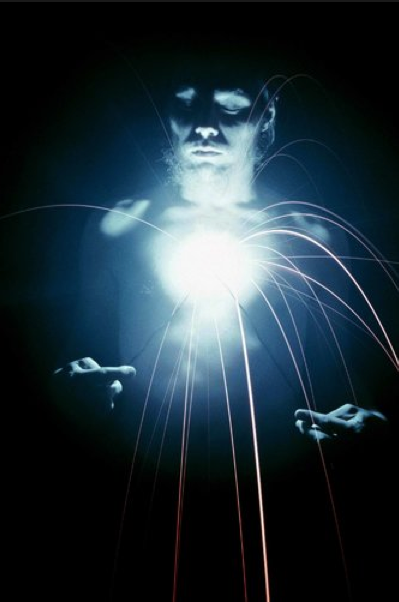 Doorway to Heaven
1973
In "Doorway to Heaven" (1973), he touched two live electric wires to his chest, crossing them in time to make them erupt into sparks but not electrocute him. Burden said: it was "about doing this thing that should kill you but isn't going to, because you figured out how to escape."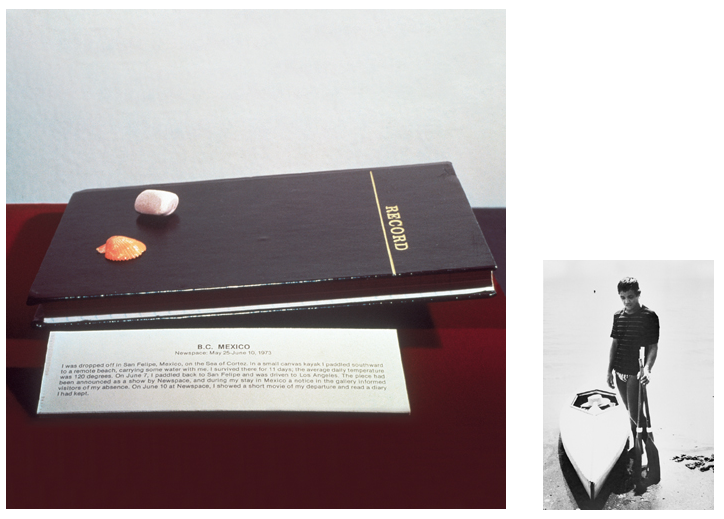 Relic from "B.C. Mexico"
1973
Burden explains his performance: "I was dropped off in San Felipe, Mexico, on the Sea of Cortez. In a small canvas kayak I paddled southward to a remote beach carrying some water with me. I survived there for 11 days; the average daily temperature was 120 degrees. On June 7, I paddled back to San Felipe and was driven to Los Angeles. The piece had been announced as a show by Newspace, and during my stay in Mexico a notice in the gallery informed visitors of my absence. On June 10 at Newspace, I showed a short movie of my departure and read a diary I had kept. It was really more about isolation than anything else. It was about being gone."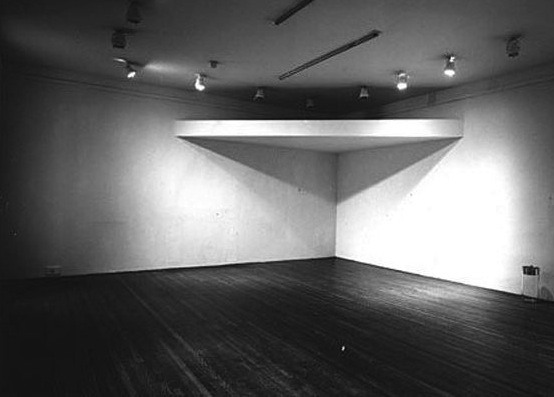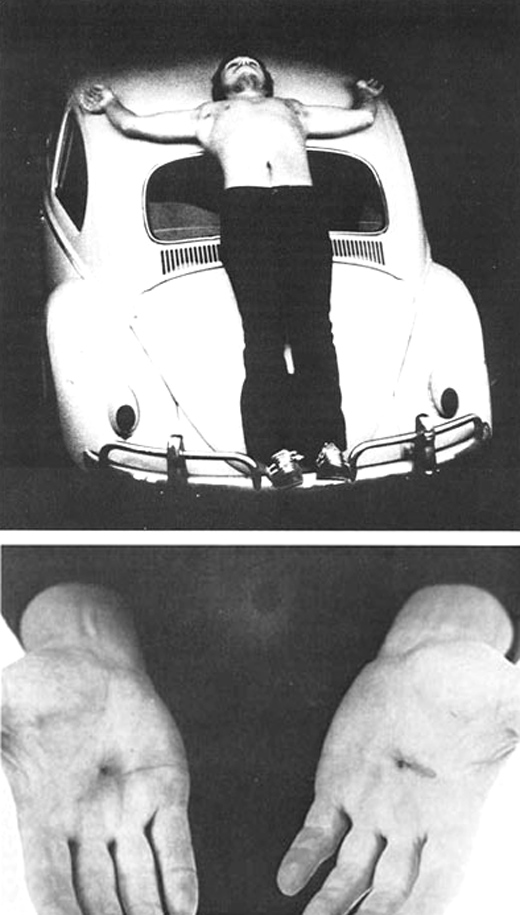 Trans-fixed
1974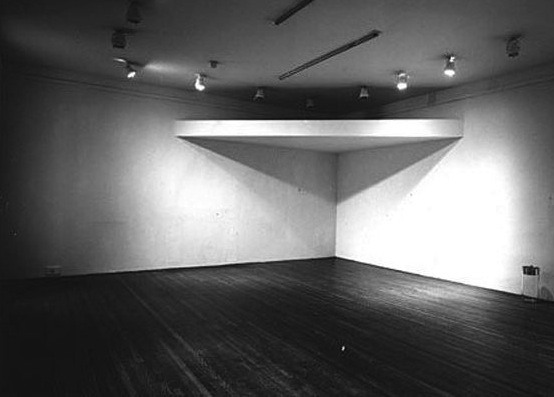 White Light/White Heat
Feb. 8, 1975 – March 1, 1975
For an exhibit at Ronald Feldman, Burden constructed a large platform in the southeast corner of the gallery. The artist laid himself on the platform for 22 days, the entire duration of his show. The platform, being only two feet below the ceiling, blocked any possible view of Burden from the gallery below. In Burden's own words, "During the entire piece, I did not eat, talk, or come down, I did not see anyone, and no one saw me." Again, Burden's performance questions the relationship between performer and spectator, artist and audience, by suspending his performance in an empirically unverifiable faith—faith that Burden is really there throughout the unseen act.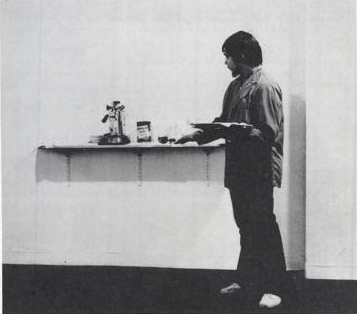 Garcon!
1976
In 1976 in San Francisco, in a deadpan piece called "Garcon!" he served cappuccino and espresso for a week to gallery goers.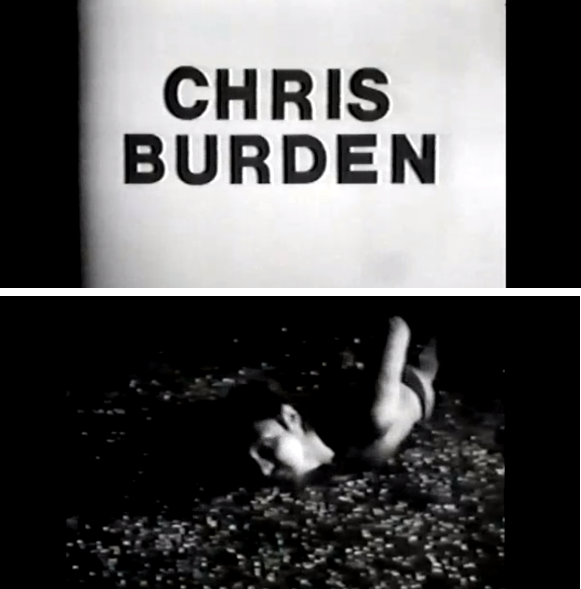 TV Ad: Through the Night Softly
1973
Burden's first advert, which he refers to as TV ad, was shown five times a week for a month on KHS-Channel 9 in Los Angeles late in 1973. The piece carries Burden's name and the title Through the Night Softlyfollowed by a brief clip of Burden crawling on his belly over broken glass wearing only a pair of briefs.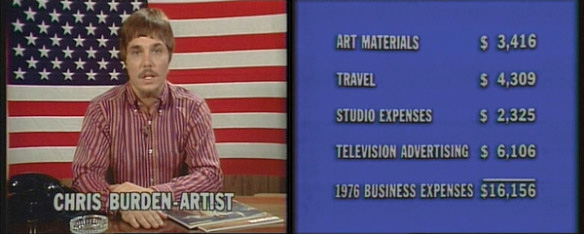 TV Ad: Full Financial Disclosure,
1976
Burden bought television advertising time in California and New York in the '70s in an attempt to infiltrate mainstream culture, and in one brief ad, he detailed his finances as an artist for the year 1977: a gross income of $17,201 and expenses of $16,156, leaving him with $1,045 to live on.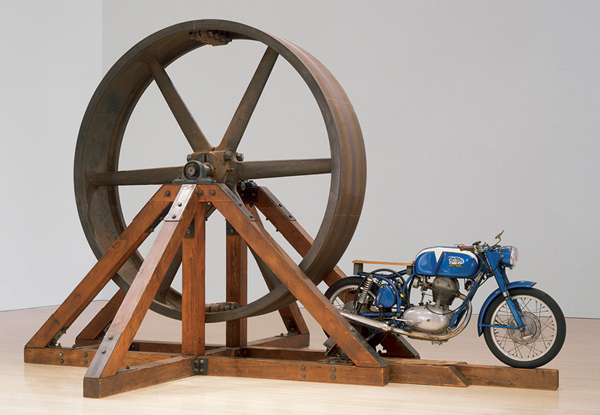 The Big Wheel
1979
The Big Wheel (1979), a pivotal early work marking the artist's transition from performance to sculpture, presents a six-thousand-pound cast-iron fly wheel that becomes activated by a motorcycle. When the motorcycle is accelerated at full throttle, the fly wheel spins to a maximum speed of two hundred rpm.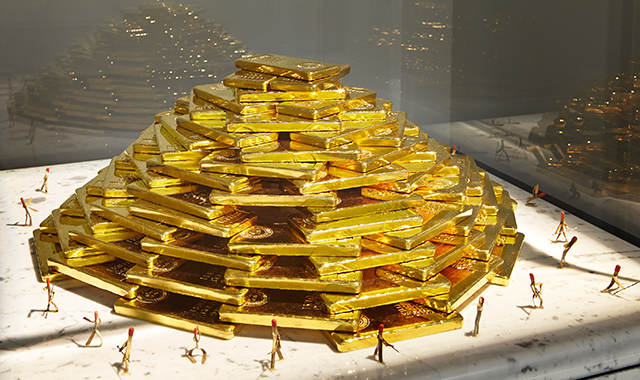 Tower of Power
1985
"Tower of Power" is a stack of 100 one-kilo gold bullion ingots the size and shape of chocolate bars, arranged in a ziggurat formation, that's worth over $4 million. To view this pile of gleaming, spotlighted gold, which stands roughly 12 inches high atop a four-foot pedestal, visitors must place their bags and belongings in a locker before heading up the stairs to be met by an imposing armed security guard.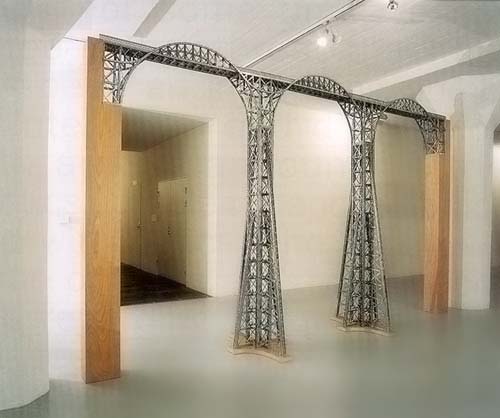 Mexican Bridge
1998-99
This installation was built through a laborious and intricate process with Meccano and Erector metal toy construction parts.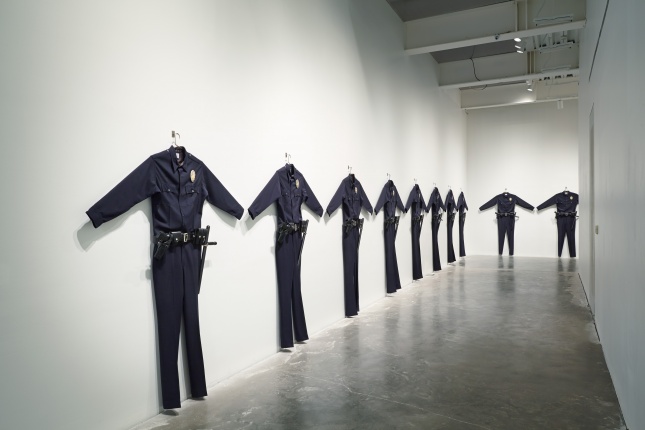 L.A.P.D. Uniforms
1993
L.A.P.D. Uniforms (1993), was made in response to the Los Angeles riots that followed the beating of Rodney King, speak to Burden's critical engagement with authority figures, the military, and those occupying positions of power.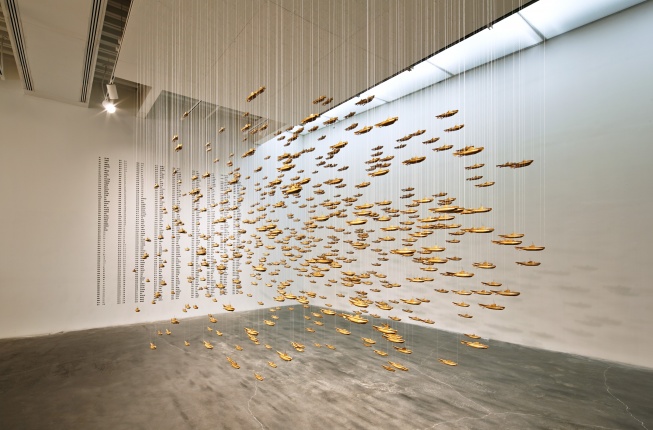 All the Submarines of the United States of America
1987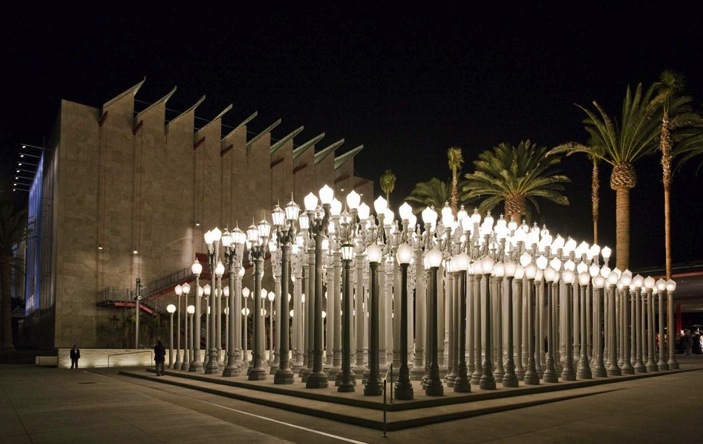 Urban Light
2008
"Urban Light" is located outside the Los Angeles County Museum of Art. The installation consists of 202 restored street lamps from the 1920s and 1930s. Most of them once lit the streets of Southern California.
The exhibition at the new museum will also feature an ambitious installation of two iconic works on the exterior of the Museum, which will alter the visual landscape of Lower Manhattan. Twin Quasi Legal Skyscrapers (2013), each measuring thirty-six feet in height, will be erected on the roof of the building. The two structures speak of the constantly evolving nature of the urban landscape while also evoking the lost Twin Towers.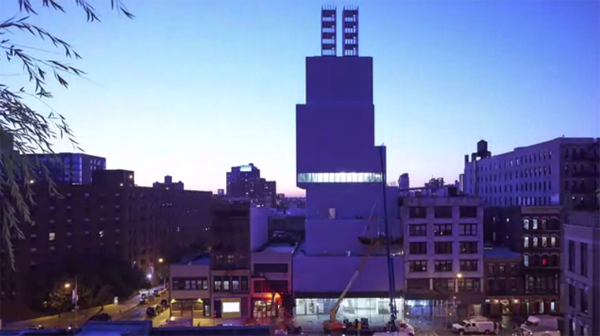 Twin Quasi Legal Skyscrapers
2013
Burden's "Three Arch Dry Stack Bridge", almost four feet tall, is made with special white concrete blocks that together weigh two tons. It is held together by nothing but gravity.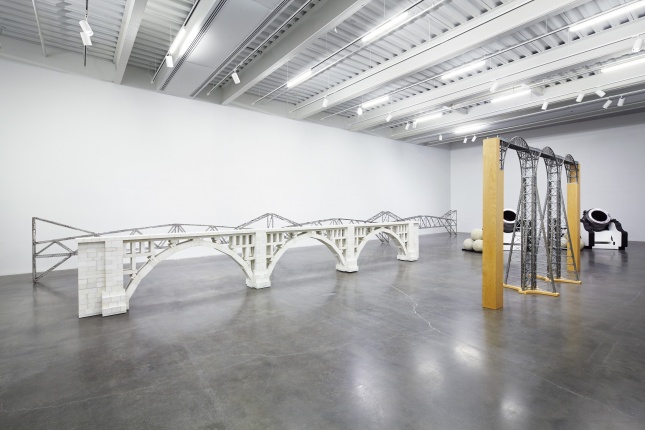 Related posts: