Art Books
R. Klanten (Author, Editor), M. Hubner (Editor), A. Bieber (Editor)
This book examines the interplay between the forms of protest used by environmental and civil rights activists and the techniques used by artists, which are of interest since both groups often address the same topics. It looks at how art and the media are not only reflecting a political agenda, but also how they are influencing political reaction. Consequently, Art & Agenda is not only an insightful documentation of current artwork, but also points to future forms of political discourse and decision-making.
Art & Agenda explores the impact of political activism on contemporary art. The book introduces a variety of artists who are advocating political and social reform on a local or a global scale. Some are influenced by the traditions of Agitprop and the Civil Rights Movement of the 1960s and work with posters, urban interventions, or graphic design. Others prefer established art forms such as painting, sculpture, or performance.
The personalities and approaches of the featured artists are as diverse as their subject matter the artists goals, techniques, and degrees of radicalness depend on the cultures to which they belong as well as the social and political circles in which they move. Some of the younger artists featured in the book are fighting against poverty and for women s rights. Others are working to rebuild Haitian communities in the wake of that country s devastating earthquake. Still others are using mass communication to criticize transnational oil companies.

While Latin American artists are expressing their powerlessness in the face of totalitarian governments, Chinese artists are commenting on the radical changes taking place in their country, calling for human rights and freedom, and an end to cronyism and environmental destruction.
Selected Artists from the Book: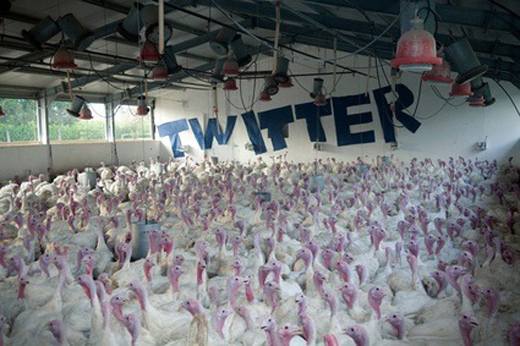 Filippo Minelli, Contradictions, 2010, Brescia, Italy
Life has become significantly more political in the new millennium, especially in the aftermath of the worldwide banking crisis. Art is both driving and documenting this upheaval. Initially, it was mostly young artists and activists who were raising their voices to protest globalization and the pollution of our environment, but increasingly the work of established artists is also becoming dominated by political topics.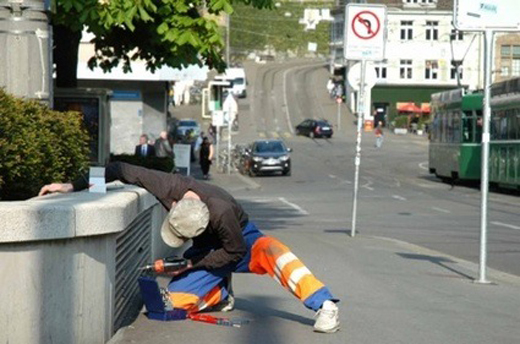 Roland Roos, Free Repair
During two years, Roland Roos repaired broken, displaced or damaged things he encountered in public space. He took before and after photos of the unsolicited repairs and sold them for 320CHF each which is the average amount of money that is spent for one repair (materials and labor).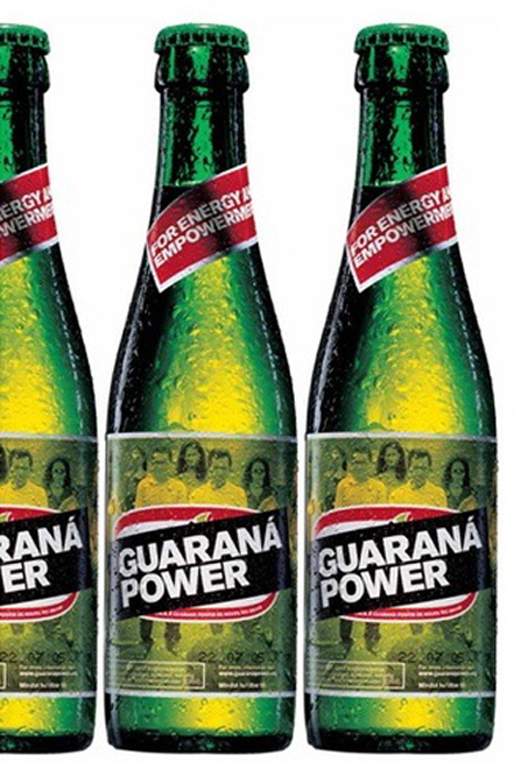 Superflex, GUARANA POWER
GUARANA POWER is a soft drink developed by a farming cooperative in Maues, Brazil in collaboration with the Superflex collective. The drink contains guarana, a plant native to the Amazon whose fruit has long been harvested by indigenous communities for its medicinal and invigorating properties. The farmers have had to organize themselves against a cartel of corporation whose monopoly on purchase of the raw material has driven the price paid for guaraná seeds down by 80% while the cost of their products to the consumer has risen. Besides, the beverage these companies sells is only a sugary, diluted energy drink. GUARANÁ POWER attempts to use the strategies of global brands as raw material for a counter-economic position, to preserve local economy and the livelihoods of the farmers and to reclaim the original use of the Maués guaraná plant as a powerful natural tonic.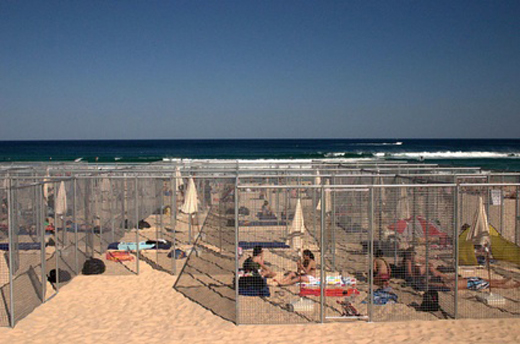 Gregor Schneider, Bondi Beach, 21 Beach Cells, 2007
Gregor Schneider's cells on Sydney's famous Bondi Beach questions "the ideal of a casual, egalitarian leisure-loving society", while evoking strongly another famous location by the ocean: Guantanamo Bay.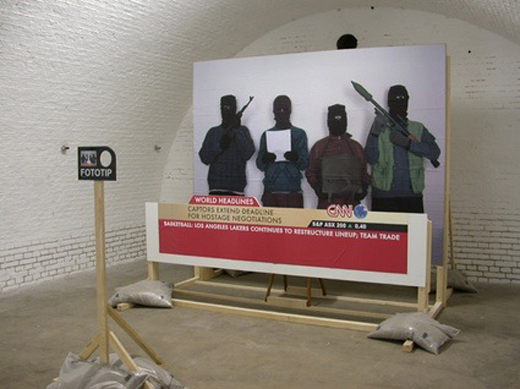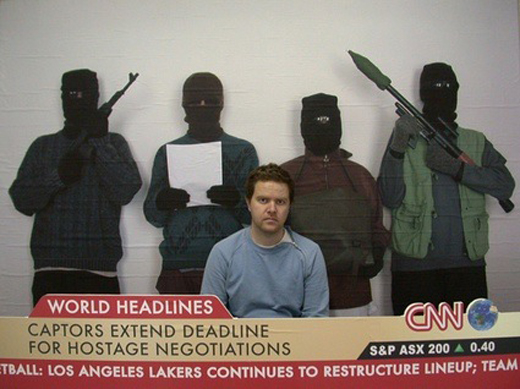 Helmut Smits, Photo Tip, 2004
The artist pushed the provocation even further with Photo Tip, an installation which allows people to be portrayed as a hostage flanked by threatening terrorists.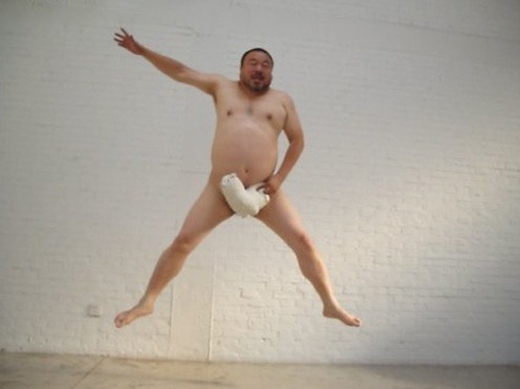 Ai Weiwei, self-portrait with aGrass Mud Horse
Reflections on Roland Barthes's Camera Lucida.
Roland Barthes's 1980 book Camera Lucida is perhaps the most influential book ever published on photography. The terms studium and punctum, coined by Barthes for two different ways of responding to photographs, are part of the standard lexicon for discussions of photography; Barthes's understanding of photographic time and the relationship he forges between photography and death have been invoked countless times in photographic discourse; and the current interest in vernacular photographs and the ubiquity of subjective, even novelistic, ways of writing about photography both owe something to Barthes. Photography Degree Zero, the first anthology of writings on Camera Lucida, goes beyond the usual critical orthodoxies to offer a range of perspectives on Barthes's important book.