New Media
Official Website: www.kinetica-artfair.com
Thursday 3rd February to Sunday 6th February
Location: Ambika P3, 35 Marylebone Rd (opposite Baker Street Tube), London, NW1 5LS.
Kinetica Art Fair is produced by Kinetica Museum and is the first of its kind in the UK. It brings together galleries, art organisations and curatorial groups from around the world who focus on universal concepts and evolutionary processes though the convergence of kinetic, electronic, robotic, sound, light, time-based and multi-disciplinary new media art, science and technology.
The fair provides an international platform for museums, collectors, curators and the public to view and buy artworks in this thriving and advancing field. Alongside the fair there will be special events, screenings, tours, talks, workshops and performances.
Selected Exhibitors & Performers:
Stelarc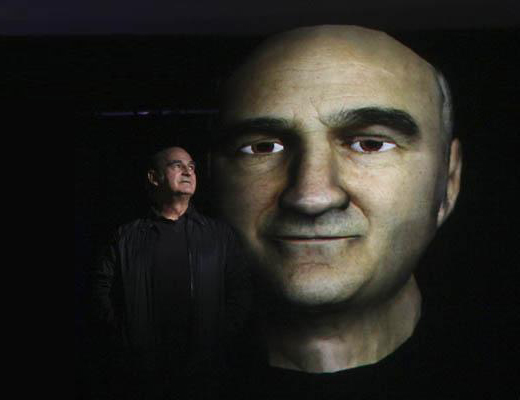 Stelarc is an Australian performance artist whose work focuses heavily on futurism and extending the capabilities of the human body. Stelarc embodies humanity that is in control of its own physiology. He has used medical instruments, prosthetics, robotics, Virtual Reality systems, the Internet and biotechnology to explore alternate, intimate and involuntary interfaces with the body.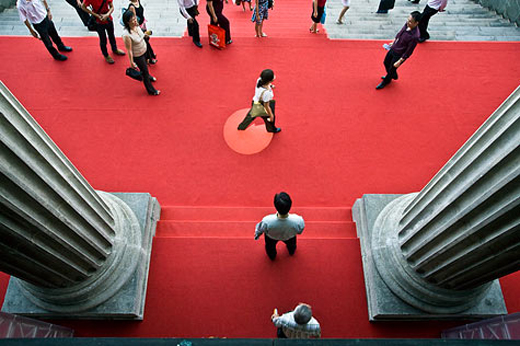 Marie Sester
ACCESS. 2008
Installation
A ceiling-mounted camera robotically tracks human movement. A computer selects an individual and activates a spotlight that locks on and follows him or her. Sounds (whispered words) are directed only towards that person.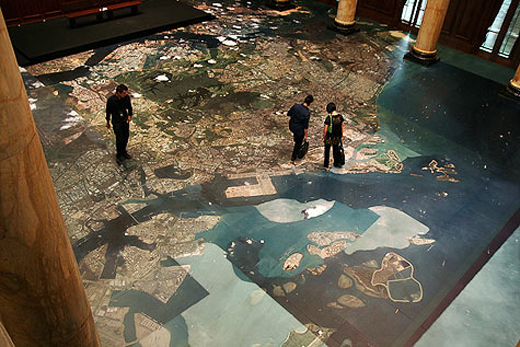 Wit Pimkanchanapong
Installation
2008
Google Earth image of Singapore on the floor of the historical Chambers of City Hall. The visitors receive adhesive label to add their comments and additional information.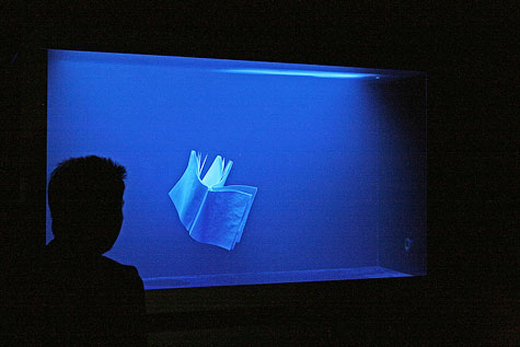 Ki-Bong Rhee
Bachelor – The Dual Body. 2003
Installation
Perspex, steel, water, book, water pump, light
150 x 110 x 65 cm
A book of philosophy is floating in the water. The book is a special copy of Ludwig Wittgenstein's Tractatus Logico-Philosophicus (1921), the only book-length work written by the Austrian philosopher (1889 – 1951).